10-31: Huge climate, health report; African invaders
Tuesday October 31st 2017, 11:48 am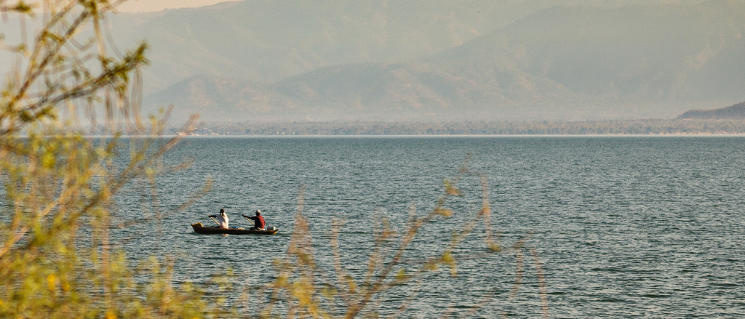 The

Lancet journal released its latest report

tracking climate change impacts to public health. The report comes from researchers at 26 institutions around the world and found the level of CO2 in the atmosphere made a record jump in 2016, to hit a concentration not seen for more than 3 million years.
2007 to 2016 averaged 306 weather-related disasters per year, a 46 percent increase since 2000.
At least 4,400 people have been forced to migrate worldwide because of climate change.
From 2000 to 2016, increasing temperatures led to an estimated 5.3 percent drop in work productivity for people doing manual labor.
Full coverage:


Climate change already damaging health of millions globally, report finds.


Heatwaves, pollution and disease are the main health issues linked to global warming but action to halt emissions would deliver huge benefits.

(Source: Guardian)



Climate change is already a public health crisis, top medical journal says.


Heatwaves, disease-carrying insects and prolonged allergies are some of the early symptoms noted in a major new report.

(Source: HuffPo)



Jeff Nesbit: Climate change is bad for your health

.


This is now a medical and public health fight, not just an environmental one.



(Source: NY Times)

Related:
As Africa has pushed aquaculture to feed a growing population, it could be spreading invasives and hurting native fish, reports Yale Environment360.
"The idea of supporting the poorest of the poor is so compelling that the outcomes were often ignored," says Peter Britz, an aquaculture expert at South Africa's Rhodes University. Aquaculture now threatens African treasures such as Lake Malawi, Okavango Delta and the Zambezi River.
See the full story:


How aquaculture is threatening the native fish species of Africa




Related:


Inside the mission to save Africa's Okavango Delta



(Source: National Geographic)



The largest ever tropical reforestation is planting 73 million trees

(Source: Fast Company)



In unprecedented move, EPA to block scientists who get agency funding from serving as advisers

.



Scott Pruitt is poised to make wholesale changes to the agency's key advisory group by jettisoning scientists who have received grants from the EPA and replacing them with industry experts and state government officials.

(Source: Washington Post)



Trump's gang of climate deniers has grown into an army



He keeps picking deniers for top government positions

(Source: New Republic)

Artist Mel Chin is spearheading the Flint Fit project—taking water bottles from the Flint and turning them into raincoats, swimwear and other clothes. "The possibilities of hope and renewal occur here," Chin said.

MLive has the story:


Artist, fashion designer to make water bottles from Flint into clothing


See the project page here:



Mel Chin: All Over The Place





Bacteria can evolve resistance to drugs before those drugs are used.


A new study turns the history of MRSA on its head.

(Source: The Atlantic)



Pesticide residues linked to unsuccessful IVF

.

Women who ate more produce known to harbor pesticides were less likely to succeed with fertility treatment than women who ate fewer of these fruits and vegetables.

(Source: The Scientist)



Plastic bottles, toothbrushes, chip bags make up huge floating garbage site in Caribbean.




Just off the Caribbean island of Roatan lies a massive pile of floating garbage.

(ABC News)



Happy Halloween! Top news for Tuesday, Oct. 31: Our climate, our health; Feeding Africa prompts invaders
[
News Source
]