Above the Fold: Leaded skies; Of gains, losses
Thursday October 26th 2017, 12:14 pm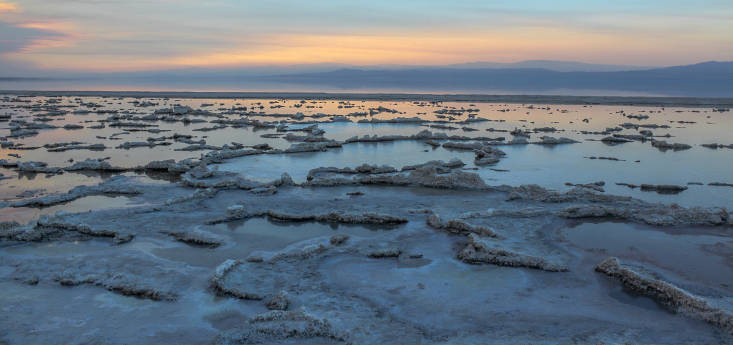 It is National Lead Poisoning Prevention Week—designed to raise awareness about children's exposure to the toxic—and there are a handful of a stories highlighting the continued contamination of people and the environment.
Scientists Rachel Shaffer, Steven Gilbert wrote a piece for us today, asking.


Why is toxic leaded gas still used in piston-engine planes, tainting nearby water, soil and children?

Also:
Nautilus has an interview with Chris Thomas, a professor of conservation biology at the University of York in England, author of the new book,


Inheritors of the Earth: How Nature Is Thriving in an Age of Extinction

.

They talk of the modern mass extinction and how we perhaps focus too much on the losses, forgetting the gains.


"As environmental managers and conservationists, we should start incorporating these gains into our thinking of how we manage the planet, rather than taking a stance of simply trying to fight the losses," Thomas says.
Founder & chief scientist of EHS, publisher of EHN.org, Pete Myers sharply disagrees with Thomas' outlook, saying: "This Pollyannish opinion flies in the face of countless peer-reviewed studies published in the scientific literature over the past several decades."


See the full interview with Thomas here at Nautilus.


In other biodiversity news:
Due to increased drought and an altered climate, the Salton Sea's waterline keeps receding. The result? Exposed lakebed that can release tiny particles of dust—triggering breathing problems for those nearby. The Desert Sun has the story on how

Salton Sea communities are "no longer a good place to live" for those with respiratory issues.

Water depletion threatens the livelihoods of people who live in the marshlands at the confluence of the Tigris and Euphrates Rivers. A damn being built in southeastern Turkey called the Ilisu threatens to starve the marshes of water and destroy the homeland of approximately 125,000 people. See the

full story at Hakai Magazine.

Hotter temperatures are forcing families in southern India to decide: Try to survive here, or leave?

Full interactive story at NY Times

.
Strictly along party lines, the Senate Environment Committee approved Michael Dourson's nomination to become an assistant administrator of the Environmental Protection Agency.
This is a big step and his controversial nomination now moves to a full Senate vote. Dourson's nomination has been widely criticized by Democrats, who point to his long history of working for chemical manufacturers and downplaying the risks of chemicals.
On yesterday's Senate Environment Committee vote:
Related:
China's big cleanup push continues, now the smoggy nation is urging local authorities to speed up the development of its environmental equipment manufacturing industry,

reports Reuters

.
This comes as news broke that

China shut down up to 40% of its factories in an unprecedented stand against pollution.

From the Atlantic:

Six months later, controversy still plagues the March for Science

.
Top news of the day for Thursday, Oct. 26, 2017
---
[
News Source
]