Cows are loving, intelligent and kind – so should we still eat them?
Monday October 30th 2017, 11:29 pm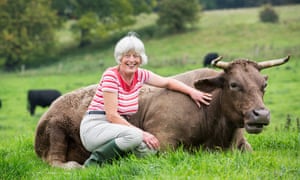 Rosamund Young, farmer and author of The Secret Life of Cows, says she is really a 'ghostwriter' for her herd, with a mission to explain how they play games, babysit and even judge us. But that doesn't mean she's a vegetarian.
[
News Source
]